Representation
———————————————————-


Paula White Diamond Art Gallery (Ontario)
www.paulawhitediamond.com
(519) 745-2278
sales@paulawhitediamond.com
187 King St, S, Waterloo, ON



Berg Gallery (Alberta)
https://berggallery.com/
(403) 591-6200
gaylene@berggallery.com
1 Centennial Drive, Kananaskis Village, AB, T0L2H0
(in the Delta by Marriott Kananaskis Lodge)


Ryan Fine Art Gallery (Ontario)
http://www.ryanfineartgallery.com
(705) 765-1500
info@ryanfineartgallery.com
3658 Muskoka District Rd 118 W,
Port Carling, ON P0B 1J0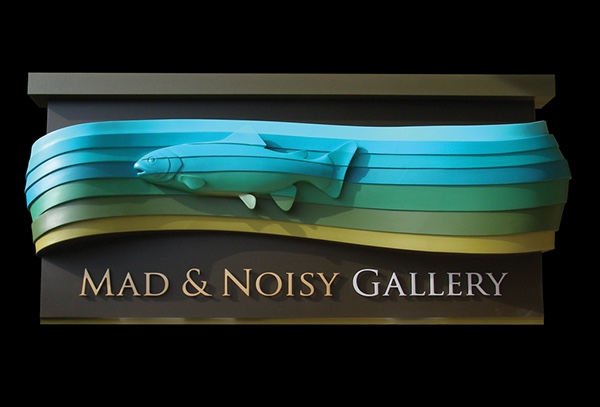 Mad & Noisy Gallery
(705) 466-5555
154 Mill Street
Creemore, ON

Media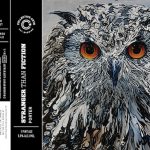 Queen of the forest has been selected to be part of the series 10 labels at Collective Arts Brewing.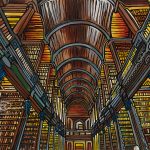 My painting of Trinity College in Dublin will be featured on the next Magazine front cover of The New Quarterly—is a Canadian literary journal known for wit, warmth, and literary innovation.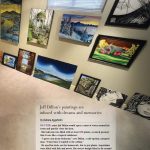 DREAMS AND MEMORIES
Jeff Dillon's paintings mix reality with magic.
Grand Magazine 10 May 2015 By Barbara Aggerholm
Upcoming Exhibitions
Opens Nov 29, 2018 – Square Foot & Big Ideas, Paula White Diamond Gallery, 187 King St. S. Unit # 103, The Bauer Marketplace, Waterloo ON, N2J 1R1
Opens Dec 12 to 15, 2018 – Square Foot Show, Julia Veenstra Studios 905-906-3368 Studio: 167 James St. N Mailing address: 363 Beach Boulevard, Hamilton, ON, L8H 6W4
2018
2018 – Square Foot & Big Ideas, PWD, Waterloo, Ontario
2018 – Square Foot Show, Julia Veenstra Studios, Hamilton, Ontario
2018 – Cover of Canadian Literary Magazine "The New Quarterly"
2018 – Collective Arts Series 10, Art + Brewing, Canada, US, Australia, Europe
2018 – Heading North, PDW Gallery, Waterloo, Ontario
2018 – How Great Thou Art, St. Agatha, Ontario


2017

2017 – Square Foot & Big Ideas, PWD, Waterloo, Ontario
2017 – MAST Art Tour, Waterloo, Ontario
2017 – Berg Gallery, Kananaskis, Alberta
2017 – Ryan Fine Art Gallery, Port Carling, Ontario
2017 – Paula White Diamond Gallery, Waterloo, Ontario
2017 – Tranquility, Moksha Yoga, Waterloo, Ontario

2016

2016 – MAST Art Tour, Waterloo, Ontario
2016 – Observe : Conserve, Gallery M, Cambridge, Ontario
2016 – Filling the Palette, Kitchener, Ontario

2015

2015 – Feature in The Grand Magazine "Mixing Reality with Magic"
2015 – For the Love of Art, Waterloo, Ontario
2015 – Wine and Art Exhibit, Waterloo, Ontario

2014

2014 – Credit Institute of Canada Exhibit, Toronto, Ontario
2014 – Kitchener Court House, Kitchener, Ontario
2014 – Waterloo Law Association, Kitchener, Ontario
2014 – Wine and Art Exhibit, Kitchener, Ontario

2013

2013 – Sharp Intake, Gallery M, Cambridge, Ontario

2012

2012 – Feature Exhibit, PDW Gallery, Waterloo, Ontario
2012 – Waterloo Law Association, Kitchener, Ontario
2012 – Royal Bank Of Canada, Waterloo, Ontario

2011

2011 – Precision Gallery Art Exhibit, Waterloo, Ontario
---